Overview
If you ever need to cancel a transaction already sent to signers, you can do so from Notarize with Proof or Encompass. Hybrid transactions can be deleted after completion by clicking Recall > Delete.
---
From Notarize with Proof
Log in to your Proof account by selecting the hyperlink on the Notarize with Proof eClosing form in Encompass or navigating to the transaction in the Proof portal or the testing environment (aka Fairfax).
ℹ️ Open this link in Chrome (preferred) or Firefox.
Locate the transaction and click the trash can icon to delete. This will only appear for draft transactions. You will first need to recall transactions already sent to signers before deleting them (this workflow will be limited for Online closings based on what state the transaction is in). See How to Recall a Transaction for more information.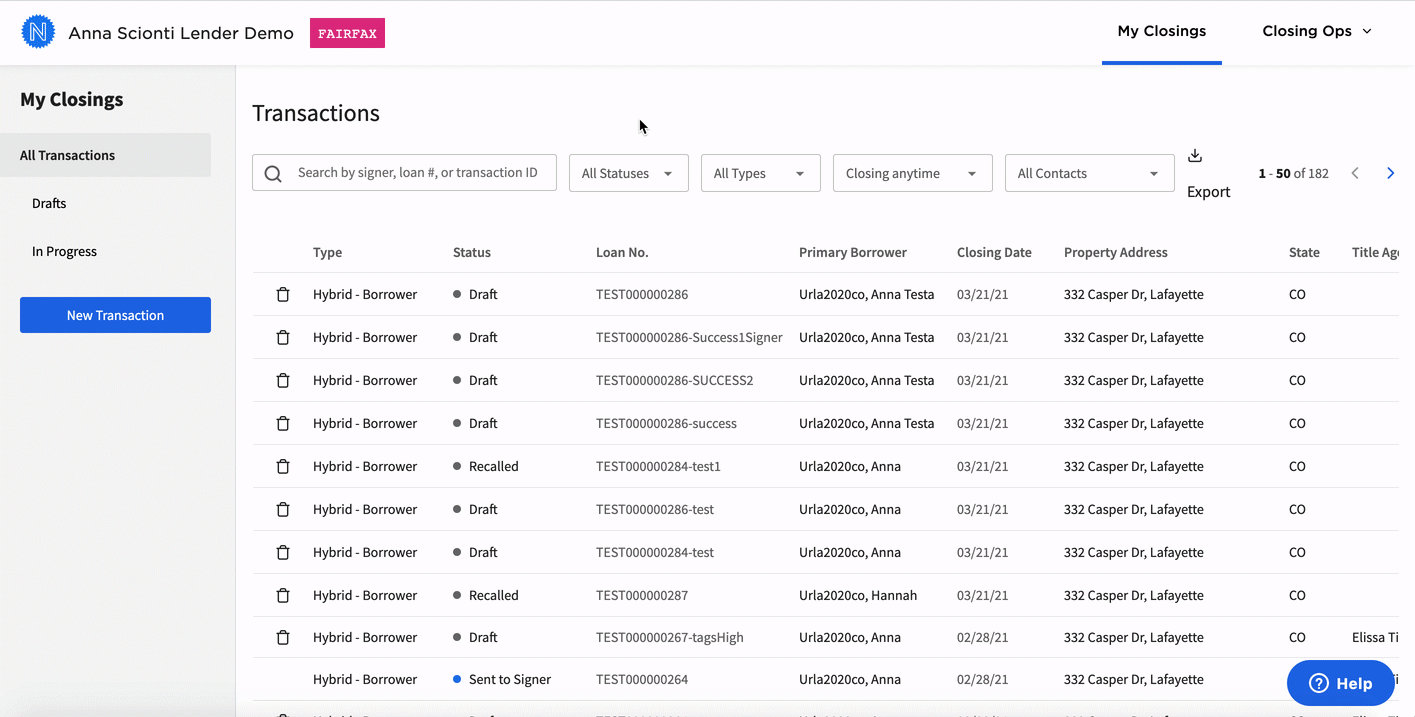 ---
From Encompass
Clicking Delete in Encompass will delete a transaction from Notarize with Proof.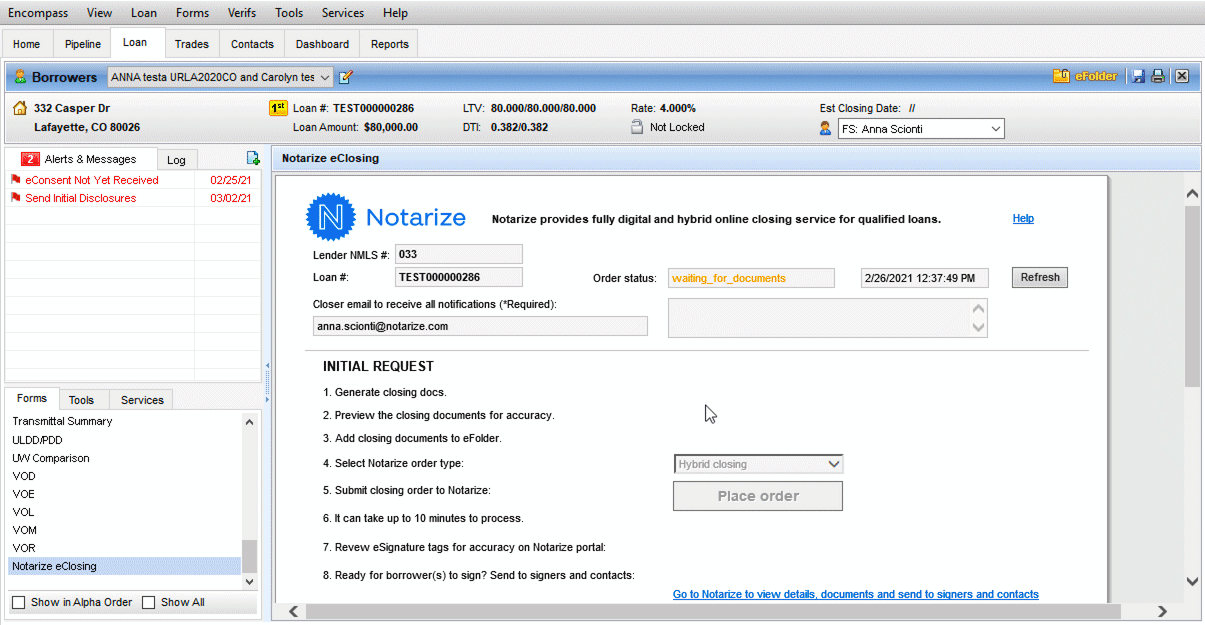 ⚠️ If a
Hybrid
transaction is already completed, click
Recall from Signers
 first before deleting the order. The
Replace Order
button was created to do this all in one swift motion and is the preferred method for updating and resending completed transactions. Review
How to Replace Completed Hybrid Orders from Encompass
.
Please contact support@proof.com if you cannot recall or replace the order.
Still have questions you can't find answers to? Click the chat icon in the corner of your screen to start a chat, or email us at support@proof.com.
© 2022-2023 Notarize, Inc. (dba Proof.com) All Rights Reserved.