Overview
Explanation of the Adobe Approved Trust List (AATL) eSignature certification.
🎯Primary Audience: Proof for Business
---
About AATL
The Adobe Approved Trust List (AATL) enables people worldwide to sign documents using digital signing certificates that are trusted globally.
At Notarize, we use an AATL certificate to tamper-seal eSigned documents. When this feature is enabled, eSigned documents completed on our platform display a green checkmark if opened in Adobe. (Documents that are not secured to this standard display a yellow exclamation mark.)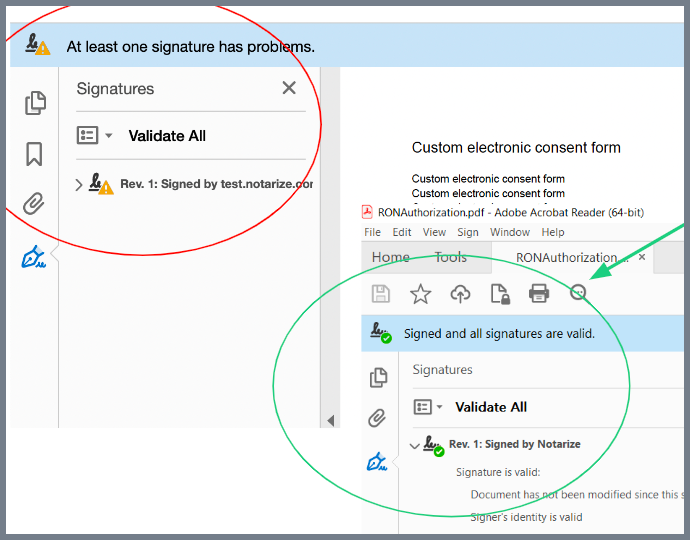 ⚠️ Currently, AATL certification excludes documents signed by multiple parties and documents signed and sealed by a notary.
---
Process
To enable AATL contact your Customer Success Manager or Customer Support.
Anyone using Adobe to open an eSigned document initiated by an organization with this feature will see the green checkmark.
---
Still have questions you can't find answers to? Click the chat icon in the corner of your screen to start a chat, email us at support@proof.com!
CONFIDENTIAL. © 2022-2023 Notarize, Inc. (dba Proof.com)