Overview
Learn how to add a closing team to your transactions, which allows for more visibility for the members associated with the transaction and gives signers visibility as they navigate Proof.
🎯Primary Audience: Title Agents
You can set up a closing team during the transaction creation process. Depending on your account configuration, you'll either click Yes under closing team or click + Add Point of Contact to add a Title Agent, Escrow Agent, Loan Officer, Real Estate Agent, etc.
If you want your signer(s) to access the contact's information, check Visible to Signer (located under contact phone number). If you check Visible to Signers, the signers will see their name and contact information when they receive Proof email notifications and during the signing session.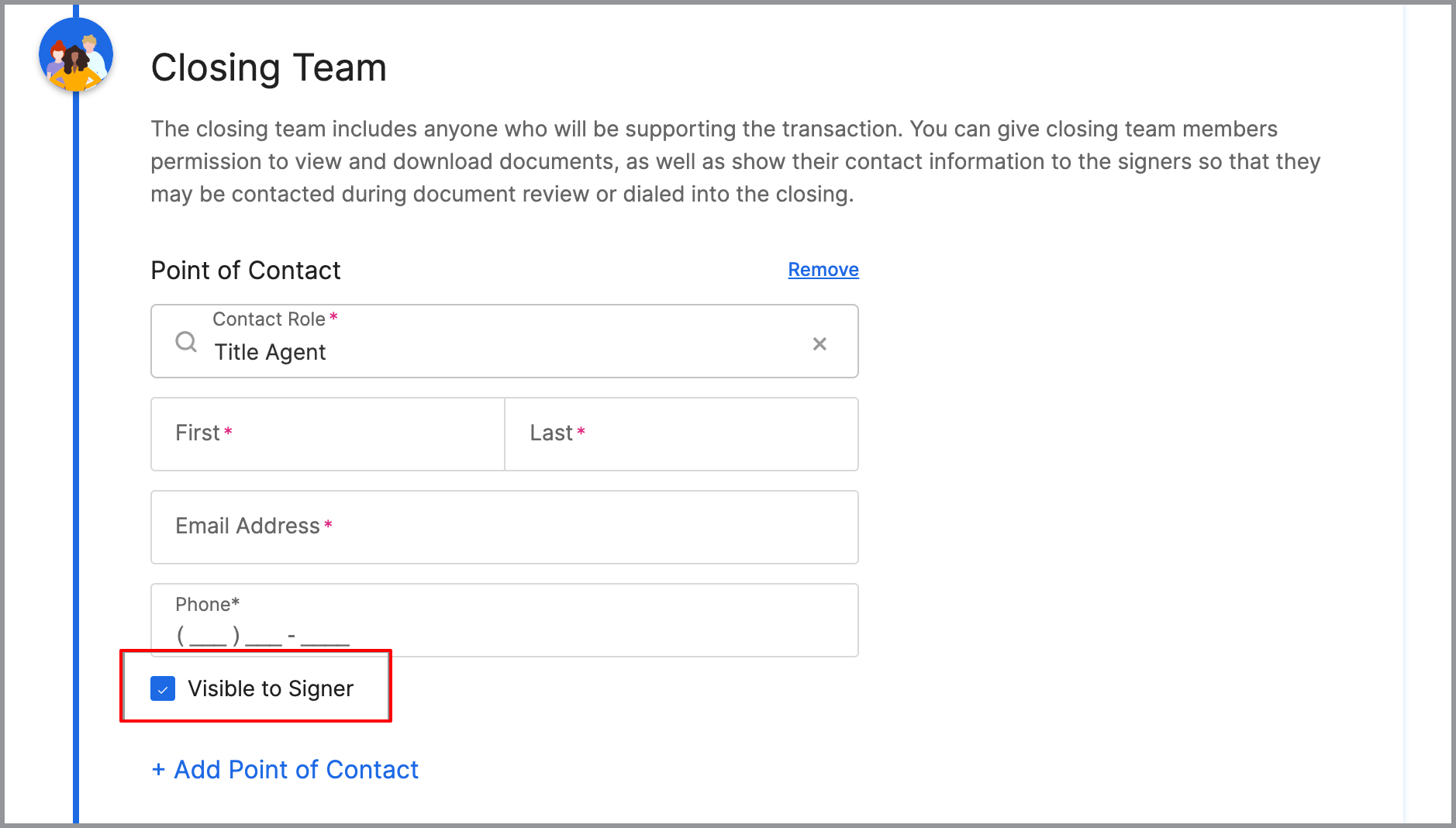 On the closing day, the signer(s) will receive an email stating their documents are ready to sign. Those signer(s) added to the closing team (with Visible to Signer enabled) are listed with their contact information in the email notification for signers.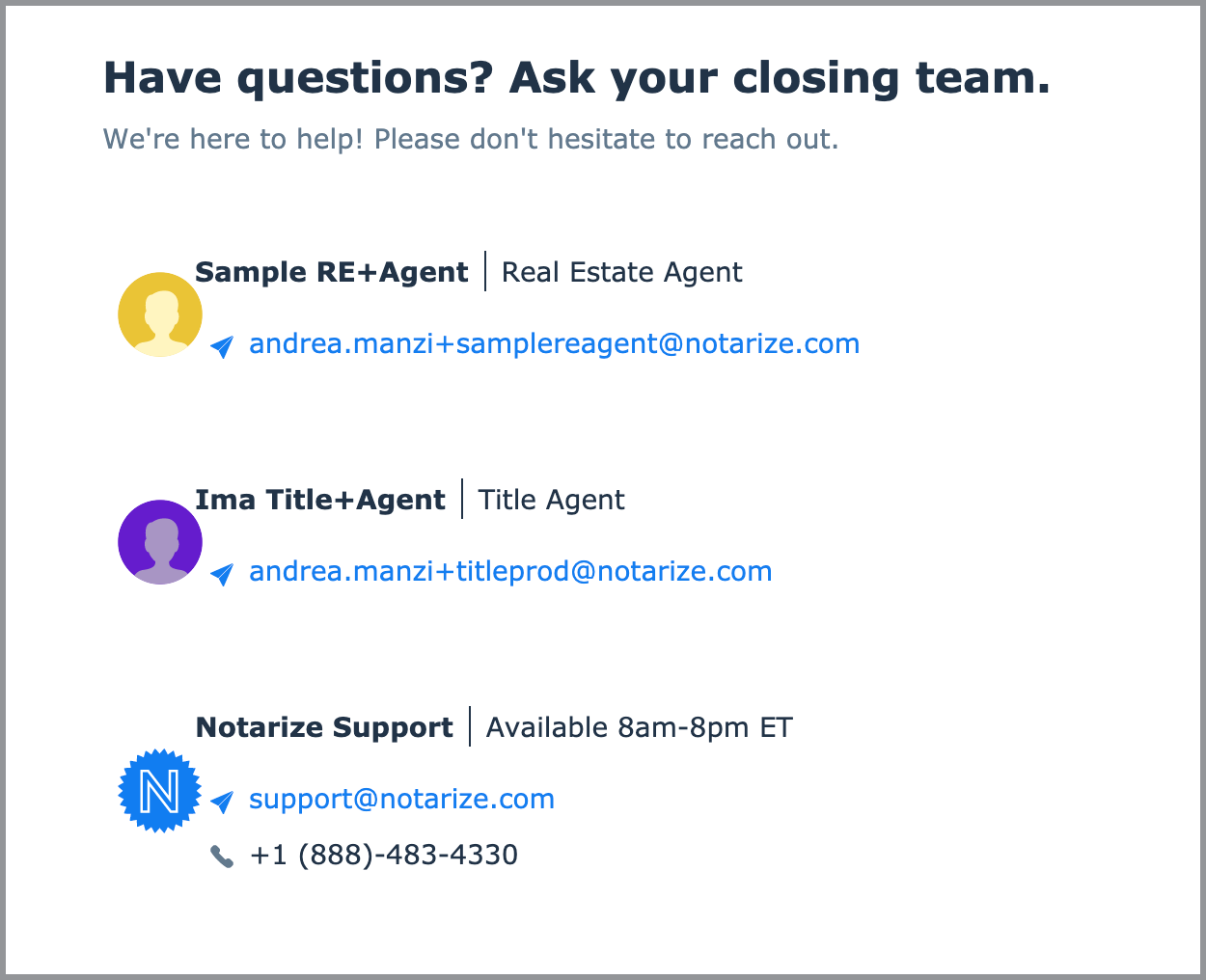 Additionally, when the signer(s) start the signing session and attend an online notary meeting, the closing team details will be available in the left corner under Contacts.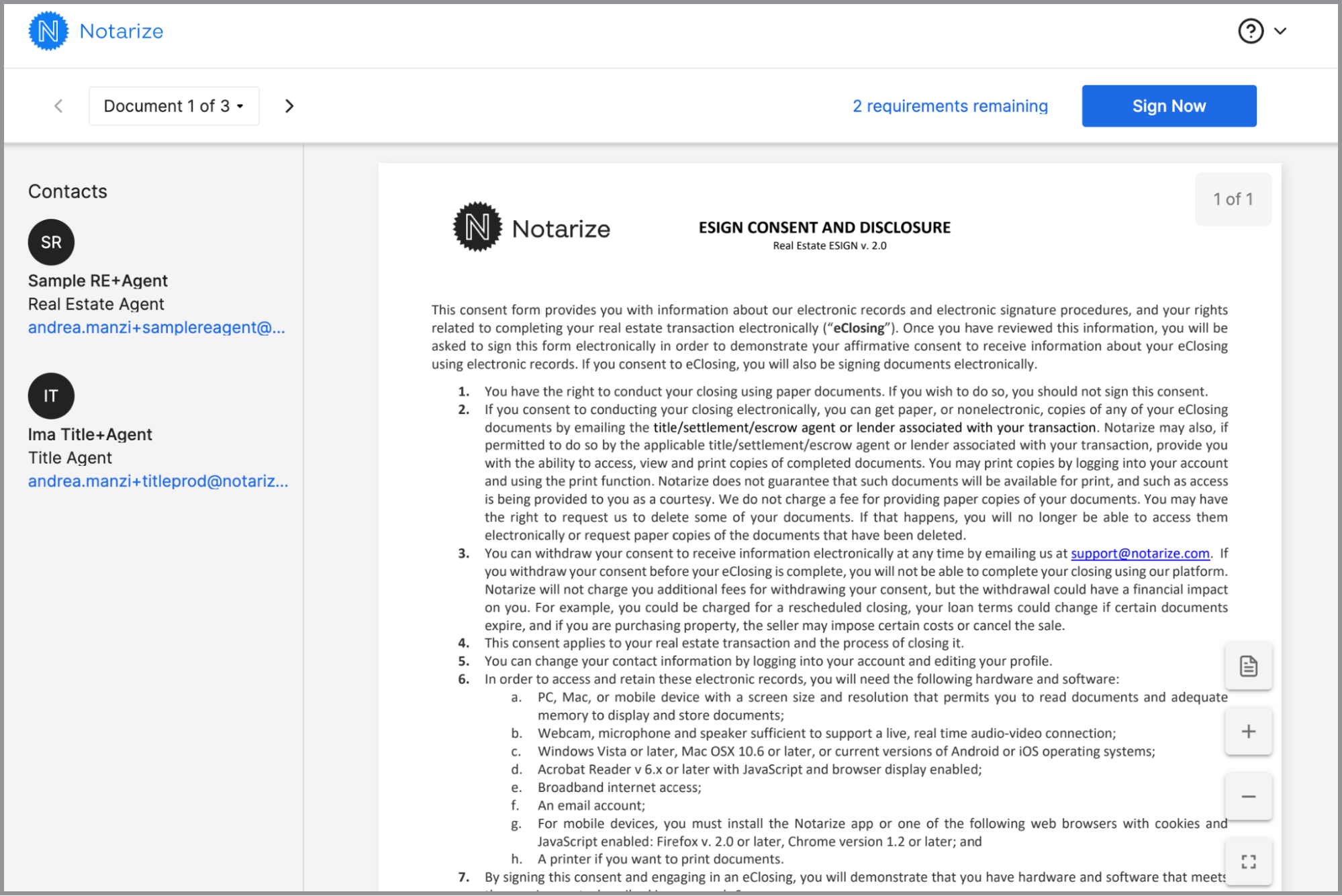 CONFIDENTIAL. © 2022-2023 Notarize, Inc. (dba Proof.com)