Overview
Learn about EasyLink settings so you can manage & edit your EasyLinks using the API. You can also manage Easylinks directly in the User Interface (UI), as shown in Create & Share an EasyLink.
🎯Primary Audience: Proof for Business
Steps
You can update the name of each EasyLink, the payer, and the document requirements for that particular link:
Log in to your Proof account.
Click ⚙️ Settings from the navigation panel on the left:

If you don't see the panel, click the caret to expand it.

Select API Keys from the Settings menu.
Click the gear icon next to the EasyLink you want to edit.
Type a new name, change the payer, or the default document type to update.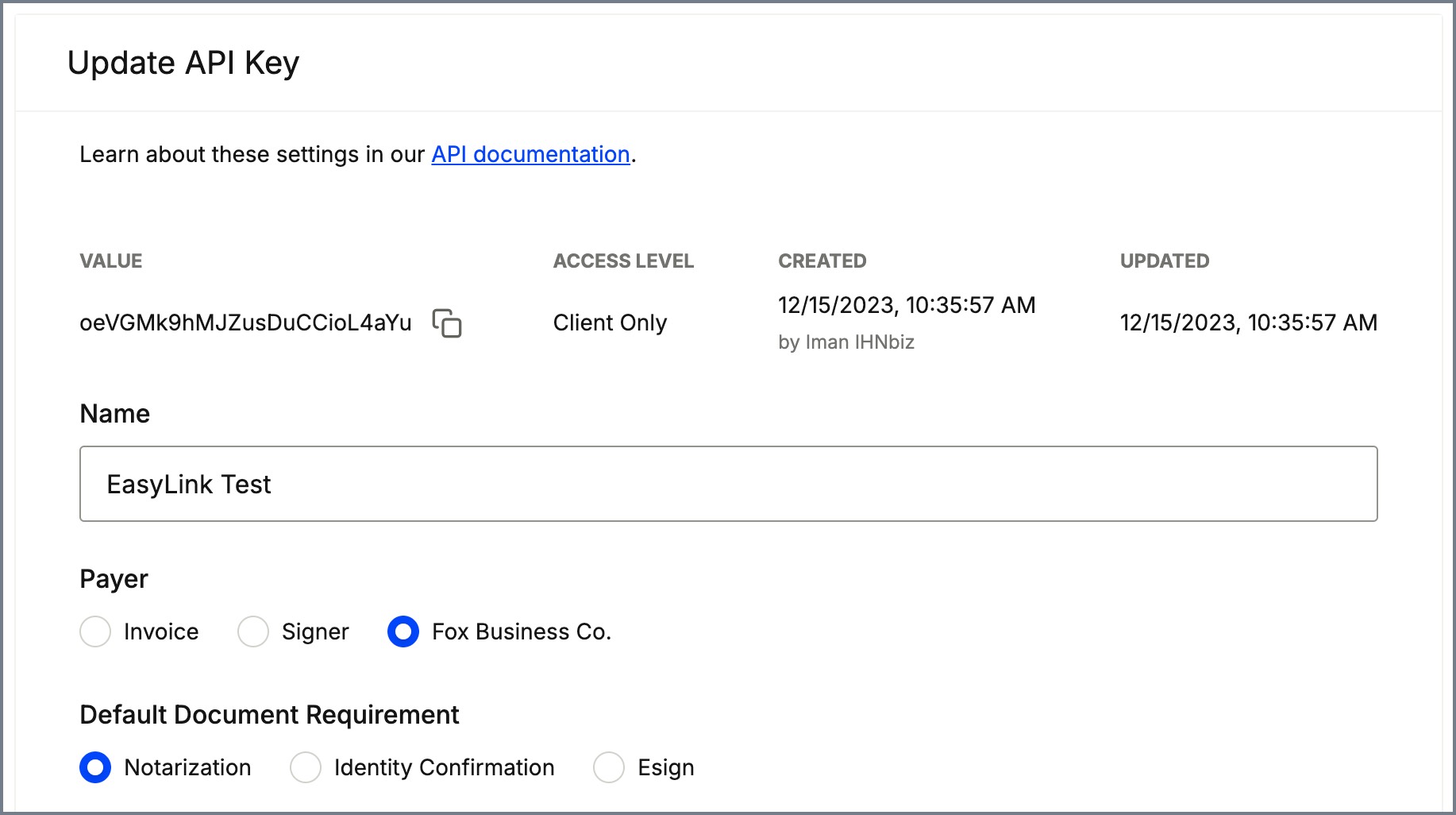 EasyLink Settings
Signer Annotations: Allow signers to add text to documents prior to the notarization meeting:

This is the same as the "Signer Can Fill In Document" toggle. To make a quick change, the toggle can be switched here, after the EasyLink is created.

Secondary Photo ID: Requires a second ID from signers:

 This toggle only needs to be turned on if the document being notarized requires the signer to have a secondary form of ID.

External ID: Ties a specific ID to the system that must be associated with all transactions:

 This is an optional field that allows you to enter any ID you use at your company to organize your transactions. This ID will show up in the transaction details, which you can view by selecting the document in Send + Manage.

Transaction Type: Quantifies the transaction type:

This is an optional field that allows you to enter a transaction type that your company uses or that you would like to use to organize the transactions on the platform.

Transaction Name: I

f a name is entered here, the transactions completed using this EasyLink will have that transaction name.

Transaction_doc_category:

An optional field to be used if there is a specific document type:

Max Signers: Updates the maximum number of signers allowed on a document:

There are a maximum of ten (10) signers allowed when using EasyLinks.
If there are multiple signers, they must be co-located to complete a transaction via EasyLink (they must complete the meeting together in the same physical location).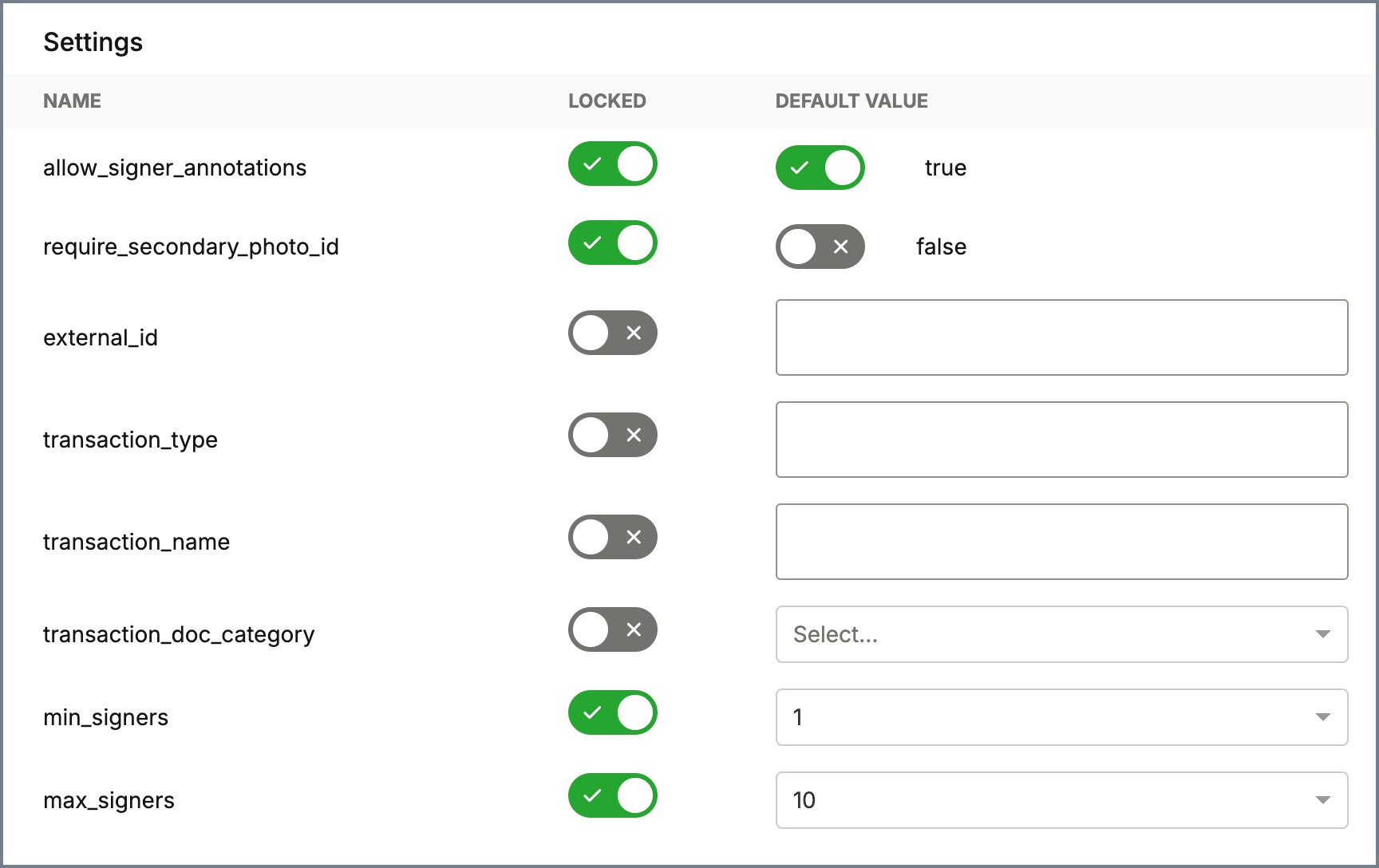 ---
Still have questions you can't find answers to? Click the chat icon in the corner of your screen to start a chat, email us at support@proof.com!
CONFIDENTIAL. © 2022-2023 Notarize, Inc. (dba Proof.com)