Learn about how your signers pay for their notarization, as well as accessing and sharing their notarized documents.
🎯Primary Audience: Proof for Business
Signers are prompted to pay for their notarization as soon as the notarization is complete. They can make their payment using a credit or debit card using the following information:
Cardholder's name
Card number
Expiration date
Card Verification Code (CVC) from the back of their card:

American Express codes are on the front of the card
We accept Apple Pay, Google Pay, Credit cards (Visa, MasterCard, and American Express), Debit cards (deducts from your bank account), and bank transfers.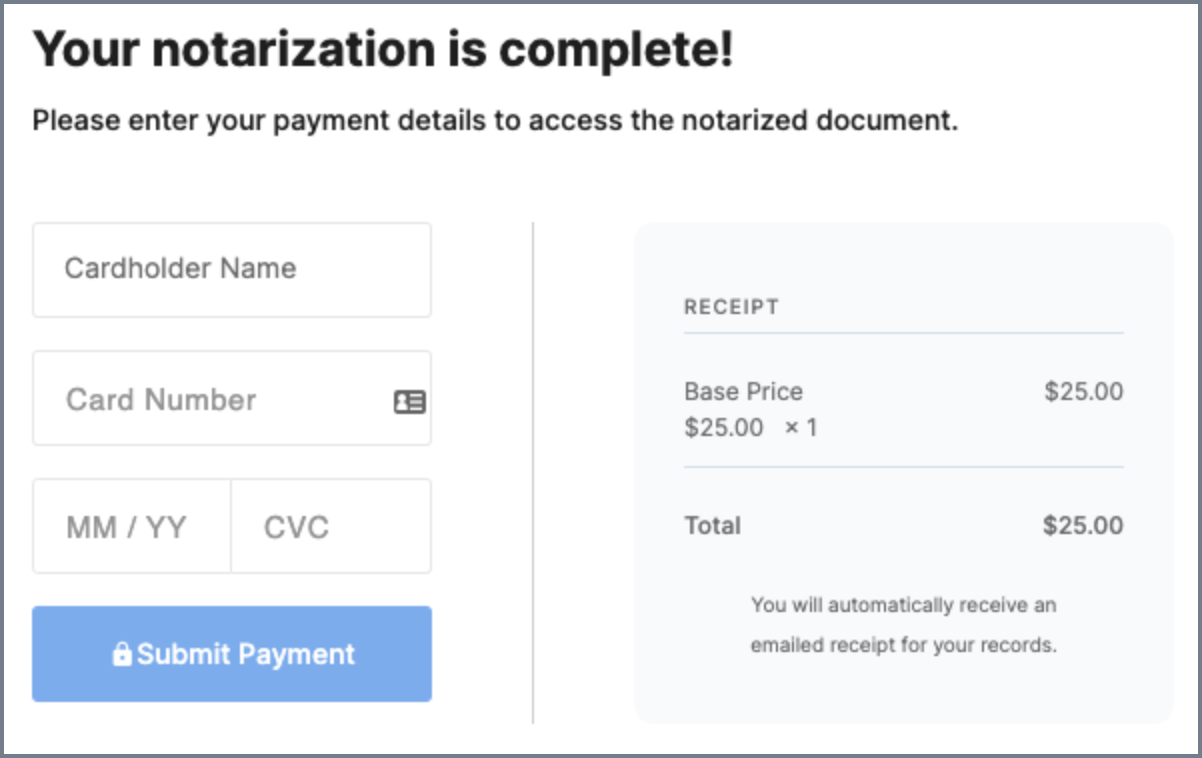 After selecting Submit Payment, the signer receives their notarized document via email. They can provide additional email addresses to share their completed document with anyone they choose.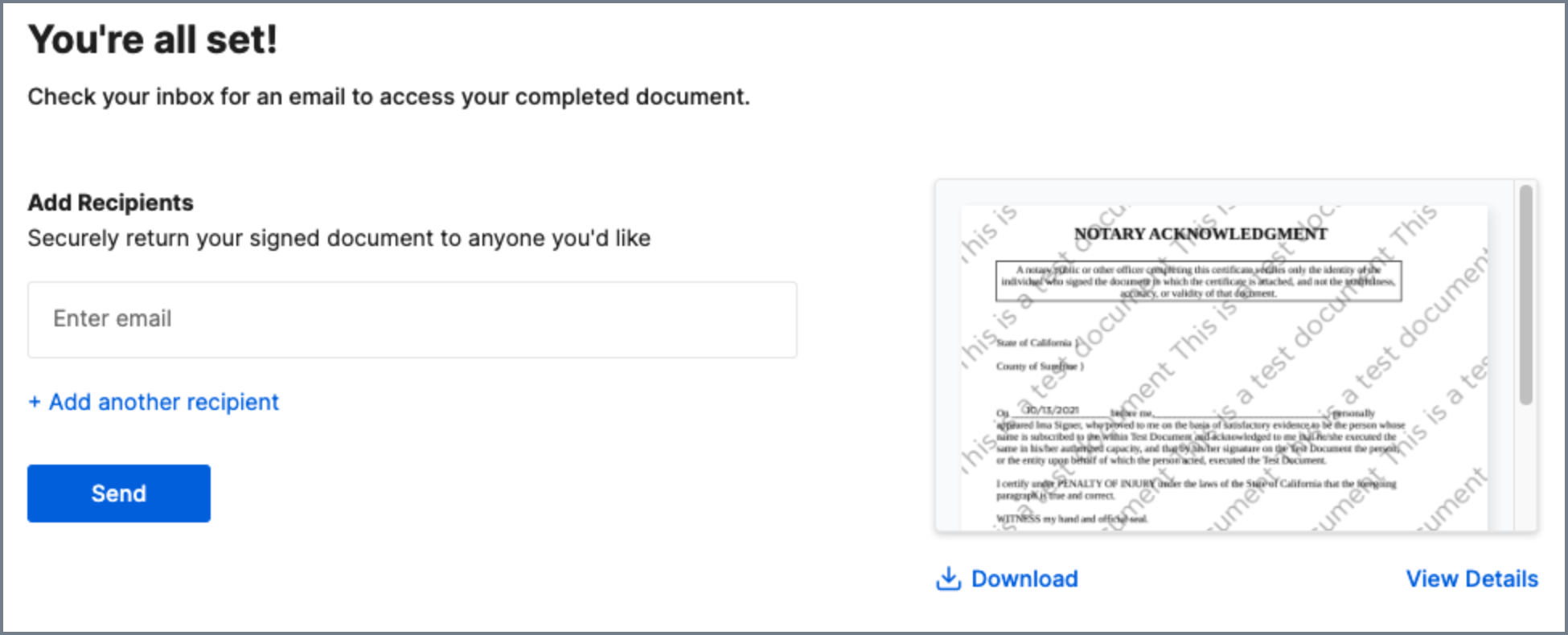 Feel free to reach out to our Support team if you need help!
Chat: Click the icon in the corner of your screen:

Monday – Friday: 8 am – 10 pm ET
Saturday – Sunday: 8 am – 7 pm ET

Email: support@proof.com
Phone: Available depending on your subscription
Notaries are available 24/7/365!
CONFIDENTIAL. © 2022-2023 Notarize, Inc. (dba Proof.com)