Overview
Verify the authenticity of an electronically notarized document using Proof's secure verification portal. 
🎯Primary Audience: Recipients
Once a transaction has been completed, the signer can email the document to you (the recipient). You'll receive an email from noreply@proof.com with an access link to the verification portal. The body of the email includes the Proof ID and Access PIN required for the verification portal:
Click BUTTON View Document BUTTON
Provide the ID and Access PIN to verify the document
All notarizations conducted on the Proof platform include the following:
We host the true notarizations in the verification portal so you can confirm the state of the document at the time of notarization.
The verification portal provides the following:
Access to download the tamper-sealed document
Notarial Act
Notary Public name
Notary location
Notary commission number
Notary commission expiration
Notarization timestamp 
The signer of the document can also download and share their recorded audio/video session with the notary. Keep in mind that it is up to the signer's discretion whether or not they are willing to share the video. 
Below you can see an example of what you can see in the verification portal, including all the documents available for download, details about the notarization and the notary, and the meeting date with start and end times.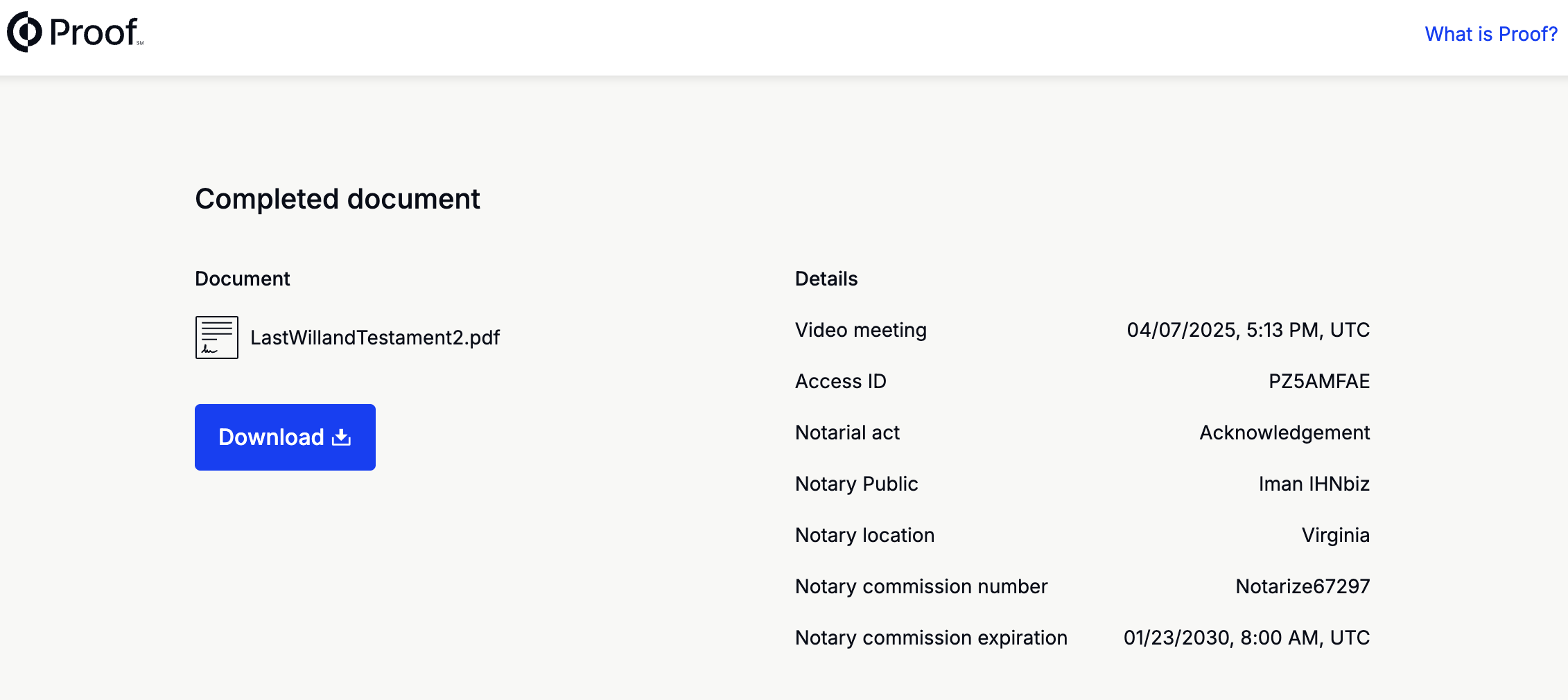 Still have questions you can't find answers to? Click the chat icon in the corner of your screen to start a chat or email us at support@proof.com!
© 2022-2023 Notarize, Inc. All Rights Reserved. (dba Proof.com)