Do you ever need to update an order after placing it to Notarize with Proof? Maybe the closing date changed, or the signer's name is incorrect? Never fear; you have the option to update orders from Encompass and from Notarize with Proof!
From Notarize with Proof
Log in to your Proof account by doing one of the following in either Chrome (preferred) or Firefox browser:
Select the hyperlink on the Notarize with Proof eClosing form in Encompass.
OR
Navigate to the transaction in Proof (or the testing Fairfax environment if it was a test transaction).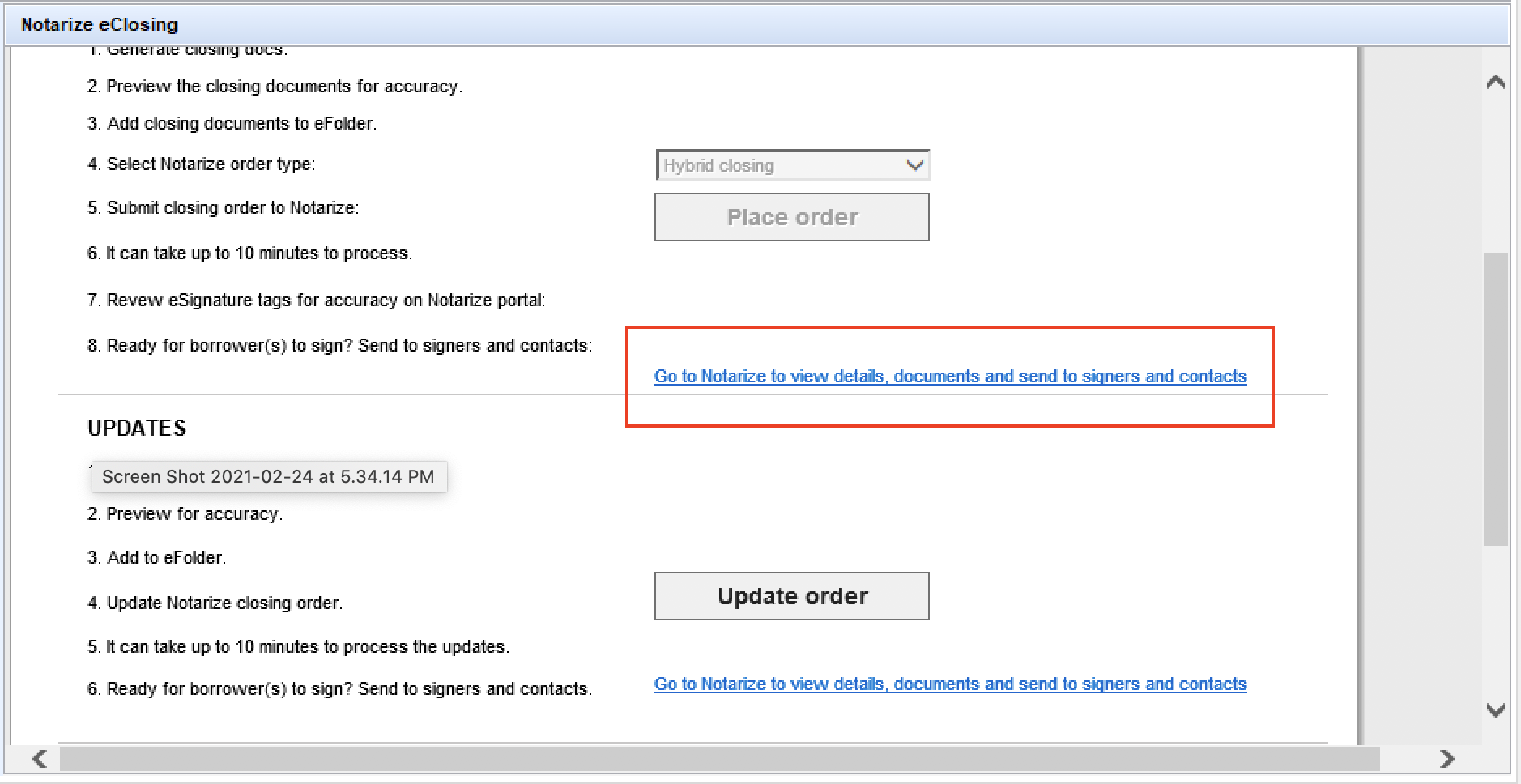 Locate the transaction, make the desired edits, and send the transaction to the signer(s).
---
From Encompass
On the Notarize with Proof eClosing form in Encompass, closers will have the option to update the draft transactions before sending them to signers. The Update Order button will be grayed out until you place the initial order to Notarize with Proof. The Update Order button should be used to update the draft transaction created by selecting Place order.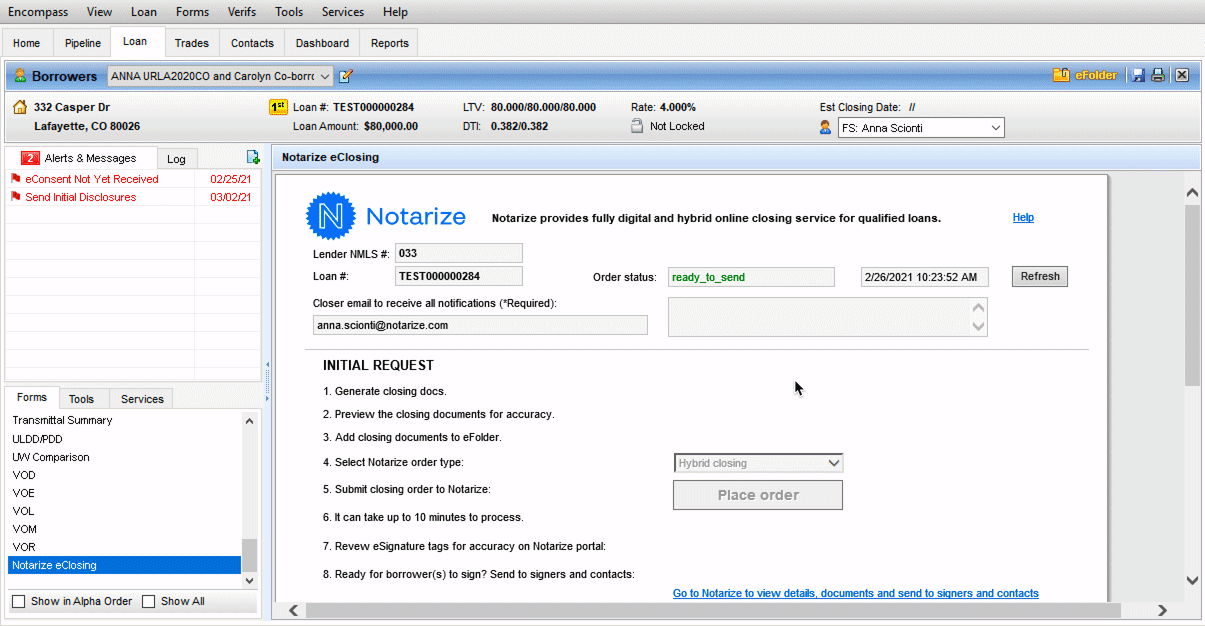 Since Notarize ignores all documents that are older than the last pull time, any updated documents need to be reordered and added to the eFolder before selecting Update Order. Notarize with Proof will pull the latest closing documents by name and timestamp. See How are Documents Pulled from Encompass to Notarize with Proof? for more information.
Merged Package
If you re-order your Closing Documents as a merged package, the new package will replace the older version from the initial Place Order. This is because we will only pull the latest 'Closing Documents'.
Separate Attachments
The newer versions of your documents will replace the older ones mentioned above. However, any documents not being replaced in the re-order and remaining in the eFolder will be pulled to Notarize with Proof when selecting Update Order.
For example, if you order 'Printer Settings Document' in your initial Place Order, it will be located in the eFolder. If you order a new Closing package and do not re-order the Printer Settings Document, the original version will still remain in the eFolder and re-pull to Notarize with Proof in the Update Order. So you must remove the previous documents from the eFolder if you do not want them included in your updated order.
*See How to Order Documents from Encompass for more information about adding merged vs. separate attachments to the eFolder in Encompass.
Updating Orders Already Sent to Signers
Still have questions you can't find answers to? Click the chat icon in the corner of your screen to start a chat, or email us at support@proof.com.
© 2022-2023 Notarize, Inc. (dba Proof.com) All Rights Reserved.